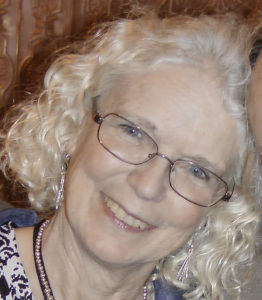 This summer of 2016, I'm thrilled to be a newly minted MFA grad, with a thesis that is my new novel "No One Runs in the Country" which is about a young woman who's trying to get it together in her new job as greenhouse manager at a farm that grows veggies for the local market. She falls for Zach, the cattle farmer next door, but she is also attracted to Vlado the Russian field manager who makes fun of everything except his ability to talk to trees. When she tries to find her long lost Dad, her mom is no help. She's been hiding postcards from him for years.
I had a lot of fun writing it, and I did my best to make it a good read.
I'll be looking for an agent soon so I can market it.
I've had several stories and an essay published in the last year or so.
"A Good Session" in Persimmon Tree is about what happens when Jehovah's Witnesses come to the door of an evolutionist. Wait, one of the visitors is tall and dark and has a sculpted jaw.
"Quesasomethings" came out last in the winter 2015 issue of r.kv.r.y. Quarterly. If you've ever been to a snobby party and felt out of it, this one's for you.
My essay, "Freedom to Wander" was published in Toasted Cheese last fall. I tell the tale of a risky ski trip across snowy fields in history making cold, and also how a canoe trip went really bad, but both have to do with wandering the land freely. I think that ought to be allowed a lot more than we let people do it in this country.
I'm excited to have my story "Big Air" published in the Oct. 2016 issue of The Woven Tale Press. This is a gorgeous journal, full of visual art as well as poems and stories. In "Big Air" Elena climbs a steep trail to a high cliff in the snow after a big argument with her husband, Gabe. He follows her up and sees how close she came to the edge. Now what do they do?
I'm working like mad on a new novel, about a couple of guys in the remodeling business, old friends who have always depended on each other. But the business is falling apart at the seams because Riley isn't doing his job and Ben suspects Riley of
stealing from the company. He has to find out if it's true that his oldest and closest friend is really doing this and why, so it's sort of a detective story too.
I'd love to here from you, either here or on my blog  Wildstory